Ex-Protea Pace Bowler, Makhaya Ntini Facilitates NCF Fast Bowlers' Academy in Lagos, Nigeria
In a bid to hone young pace bowlers, the Nigeria Cricket Federation organized a 1 Day Fast Bowling Program on 12th April, 2018, facilitated by South Africa Ex-International, Makhaya Ntini.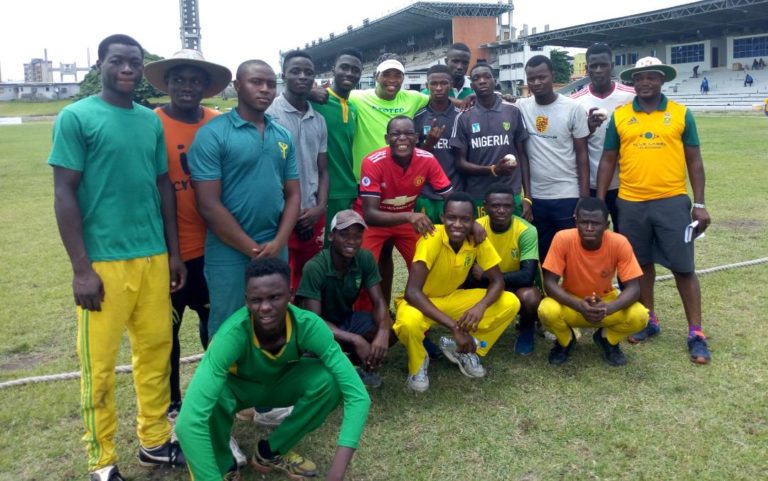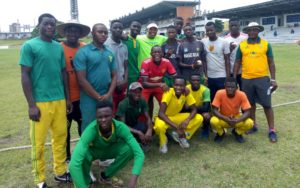 Players invited from across the country include:
Jimoh Abdulraman  (Kaduna).
Afani Abdulhamid  (Kaduna).
Racheed Abolarin (Kwara).
Alex Ihenwokeleme (Oyo).
Festus Igbinewekha (Edo).
Eghosa Aghedo (Edo).
Peter Aho (Edo).
Emmanuel Eremosele (Edo).
Chris Ezeaguba (Anambra).
Nonso Obidike (Enugu).
Joseph Edet (Akwa Ibom).
Isiaka Audu (Rivers).
Simisola Olurombi (Rivers).
Doumotimi Erelayefa (Rivers).
Ifeanyi Uboh (Rivers)
Mubarak Becky (Kwara).
At the end of the 1 Day Fast Bowling Program which consisted basically on the essence & ability in bowling from Fast to Faster, the ex-Protea Pace Bowler drilled the bowlers with series of exercises in Stamina Building & Upper Body Development to increase their pace during deliveries. 6 Fast Bowlers were discovered and their shortcomings were also noted for correction. These players and their shortcomings include;
ISIAKA AUDU: Finishing up with the waist was a priority that needs to be effected.
ALEX IHENWOKELEME : Swinging of the arms during run-up needs to be corrected.
RACHEED ABOLARIN: Very casual & sluggish approach & needs to leap before deliveries. Needs to do a lot of short sprints to help his Take-Off.
IFEANYI UBOH: Momentum ought to build from run-up spot where chest doesn't need to face upwards & stop shuffling the right foot when close to the bowling crease.
SIMISOLA OLUROMBI: Needs to leap before deliveries & correct the line. Avoid the Leg side.
Eghosa Aghedo: Elbows are chucking behind the body & needs to be corrected during his Run-Up.
The assisting officials for the course were the National Development Manager South, Tonye Timinadi and the National Development Manager North, Joseph Ochei Onoja.