Nigeria National U-19 team aka (Junior Yellow Greens) set to depart the shores of the country to Zimbabwe for a 5 match pre-tournament series in final preparation for the U-19 ICC world cup qualifier Africa Div. 1 taking place in Namibia from 15th to 24th March 2019.
The team made a brief stop in Lagos where they met with the Vice President of the Federation Mr. Uyi Akpata who presented the team with equipment and more. The team was also met by the players representative on the NCF Board Mr. Endurance Ofem and senior National team player Mr.Onikoyi Ademola, before departing for Zimbabwe.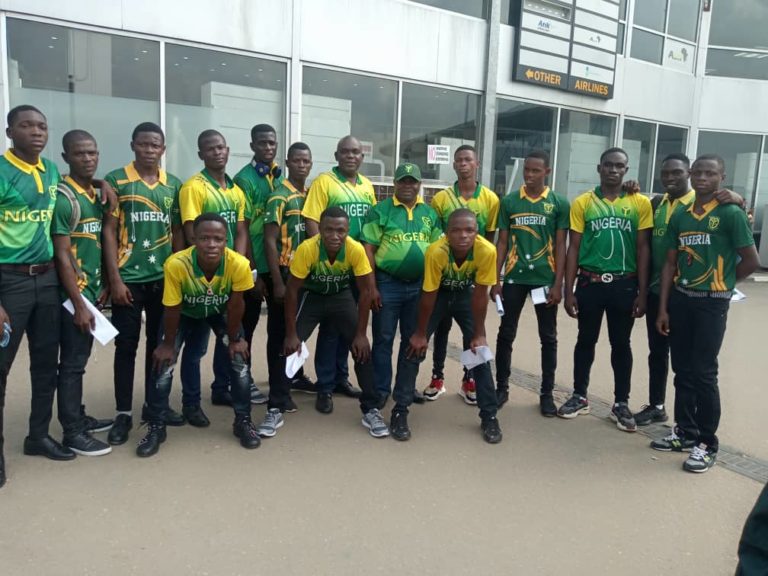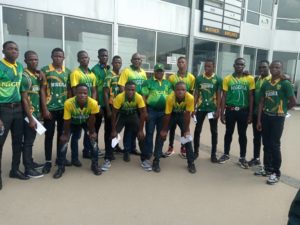 It is yet another great achievement by the present board to have been able to secure an invitation from a Test Playing Nation, to have a pre-tournament encounter that is expected to toughen our players and provide the best possible match condition standards expected in Namibia.