The Nigeria National Women's Cricket Team AKA 'Female Yellow Greens' on Tuesday 17th August 2021, paid a courtesy visit to his Excellency, Godwin Obaseki, the Executive Governor of Edo State. The visit which was led by the State Cricket Association Chairman, Mr Uyi Akpata had in attendance state association delegates, coaches and players.
The State Association Chairman, Mr Uyi Akpata, introduced the delegates and players stating that they were camping in Edo State in preparation for the ICC T-20 World Cup Africa Qualifier which is expected to take place in Botswana from 7th – 20th September 2021. Mr Uyi also used the opportunity to bring the Governor up to speed with specifics of Edo State achievements in Cricket over the last 5 years, some of which included;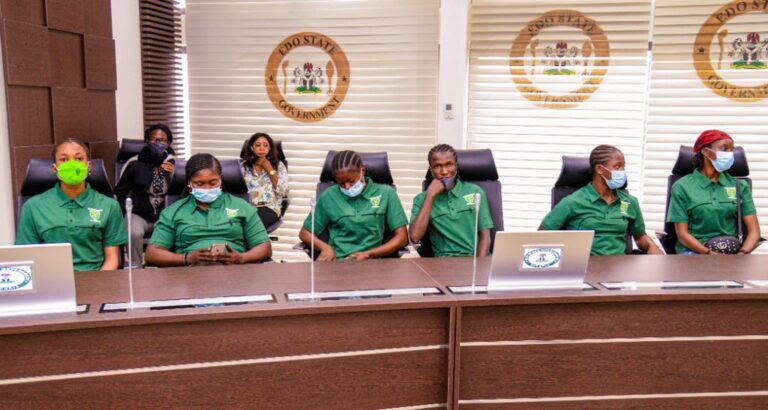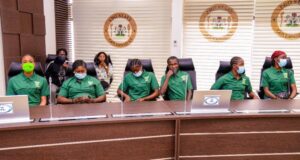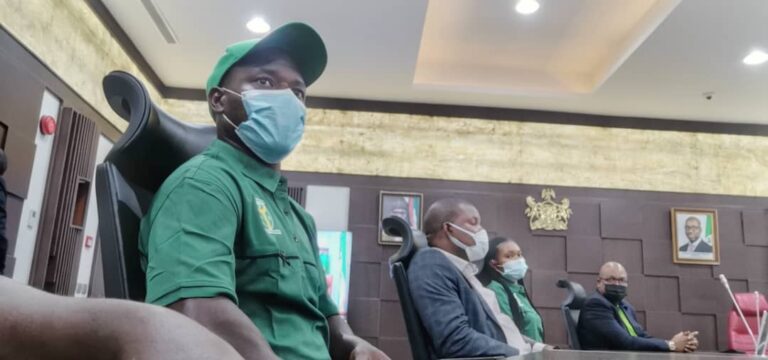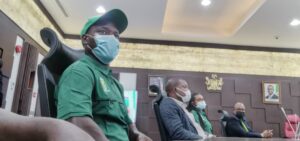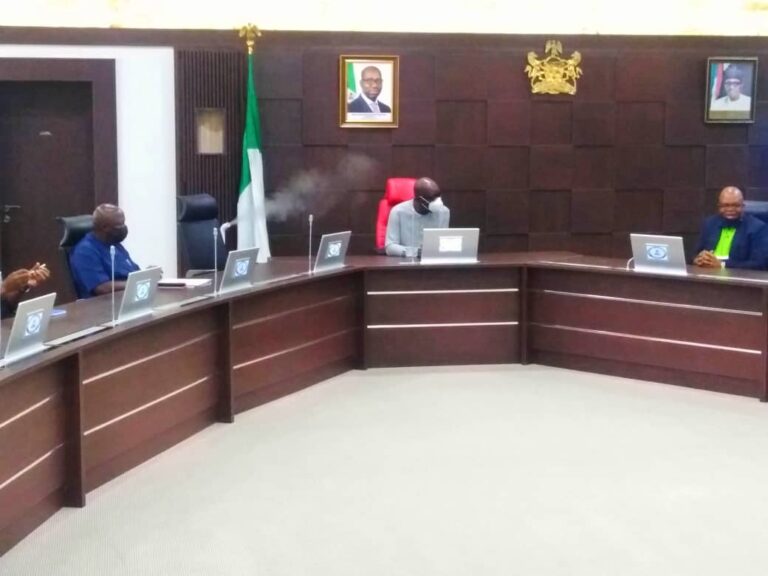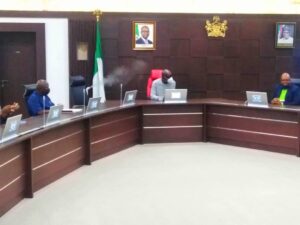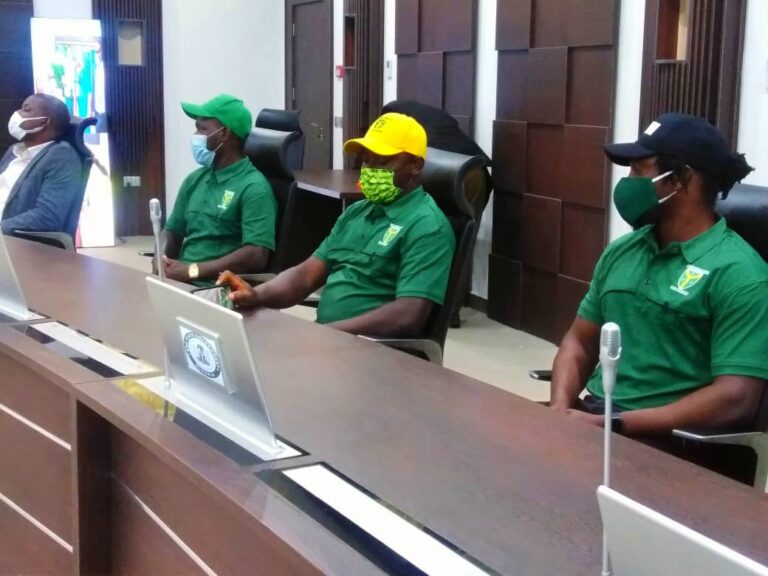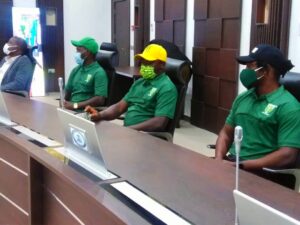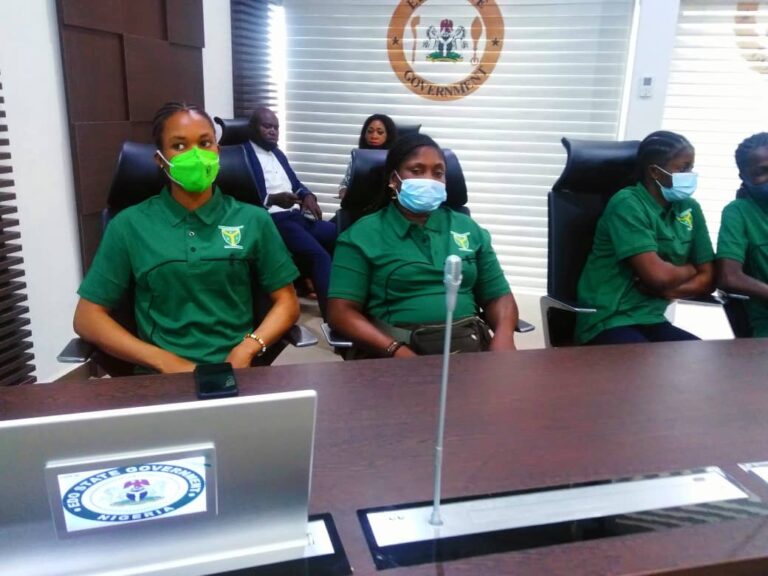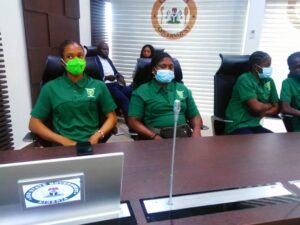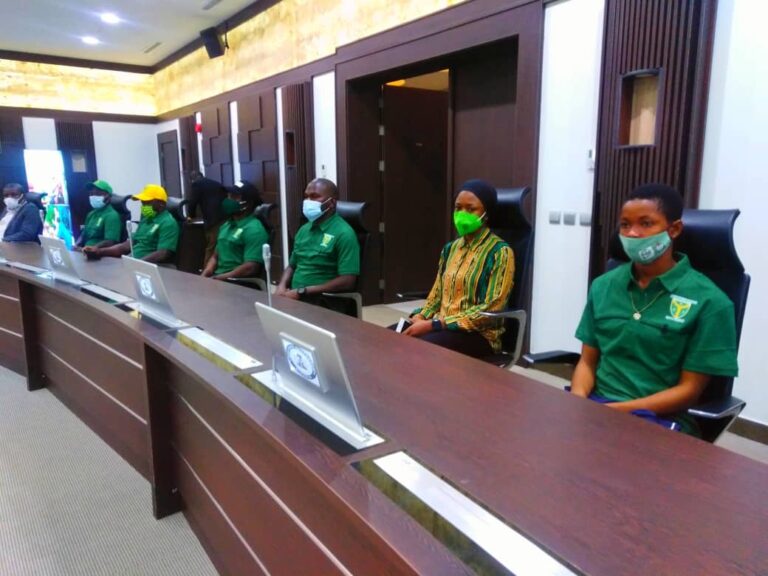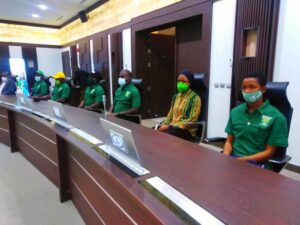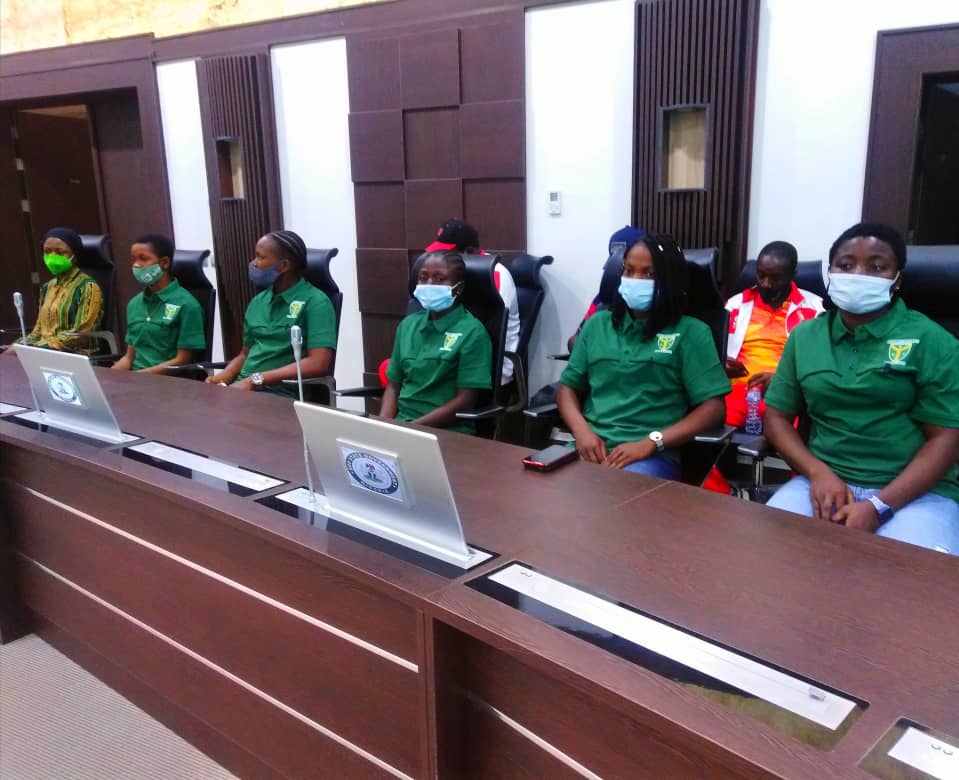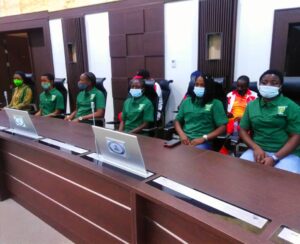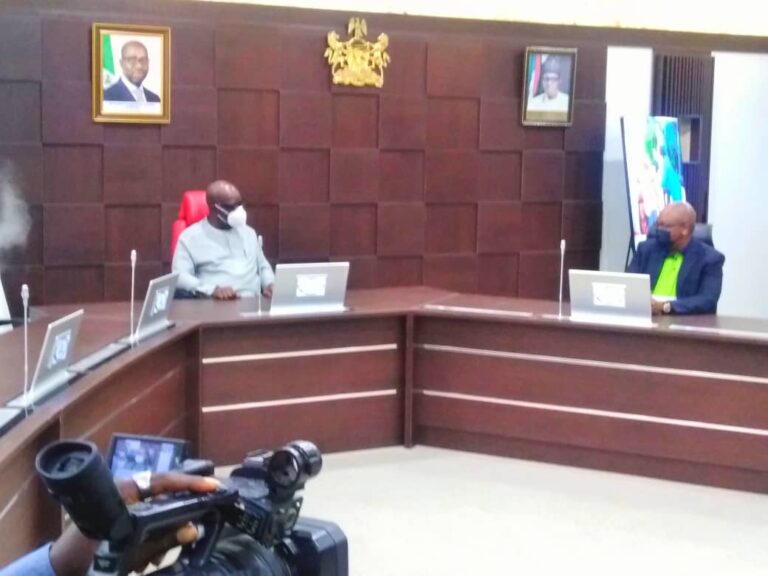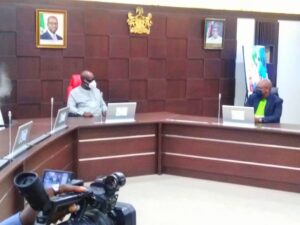 National Youth Games 2018 & 2019 Under -15 back to back Gold medals in Boys category
National Youth Games 2019 Gold Medal in Girls category
National Sports Festival 2018 Gold Medal, Female category
National Under-17 Gold Medal, female Category 2019
National Under-17 Gold Medal, Boys and Girls Category 2021
National Men's Championship 1st Position
National Sports Festival Edo 2020, 4 out of 6 Gold medal in both Male and Female category, to mention a few.
Mr Akpata continued explaining thus; ''It is my pleasure to also inform your excellency that a recent survey conducted on Cricket in the continent, Edo State Cricket has been identified as the fastest growing Cricket State in Africa over the last 2 years with the Administrative structure in place, quality facility which include a high performance and the first privately owned turf wicket in the entire North West Africa hemisphere, he said.''
He also congratulated the Governor for the successful hosting of the 20th National Sports Festival which provided a competition platform for the female players, also citing that Edo state by virtue of her achievement and merit, produce majority in the National Women's team.
Governor Obaseki in his remarks thanked the Association for the courtesy visit and expressed delight at the pace Cricket is being developed in the state. His Excellency also pronounced that the state will enjoy more success and glory if other well-meaning sons and daughters of the state will pick up other sports to develop using Cricket as a Model. He however assured the delegates that his administration will continue to support Cricket owning to the fact that sports can be used a positive tool for youth and teenage development and alternative to shun negative social vices in the society.
The climax of the visit was the official presentation of the Nigeria Cricket Jersey to the Governor and Photograph with the National Women's Team and members of the Edo State Cricket Association.