*FINAL MATCH*
The Nigeria National senior men's team AKA Yellow Greens came back from the ashes to restore pride, dignity and bragging rights for their country as the round off the Bilateral series with a spectacular win in the last game of the 6 T20I series against Sierra Leone.
Sierra Leone stunned Nigeria in the first game with a last ball 6 wickets victory and Nigeria fought back from that defeat to silence any doubters, though not firing on all cylinders, it was evident that the future is bright for the country, considering the fact that this is a very young team with most of the victorious U-19 world cup players promoted to the senior team.
Nigeria won the toss and elected to bat first, making that 5 times in the tournament. Ashmit Sherestha retained his spot as the opening bat, but was paired this time by Segun Olayinka who made his first appearance for the National team in this tournament after so many years.
Best opening partnership thus far in the tournament for Nigeria as Segun got going in the power play overs, hitting boundaries at will as you would expect in a T20 format of the game. Nigeria looked lively through the entire match but concerns continue to linger around the bating framework even though they manage to score the highest total in the tournament of 134 runs for the loss of 8 wickets in 20 overs.
Sesan Adedeji top scored with 39 runs off 30 balls, supported by Segun Olayinka with 24 runs off 21 balls leaving Isaac Okpe with 17 runs off 17 balls Ashmit Sherestha with 16 runs off 16 runs as the best bating figures for Nigeria.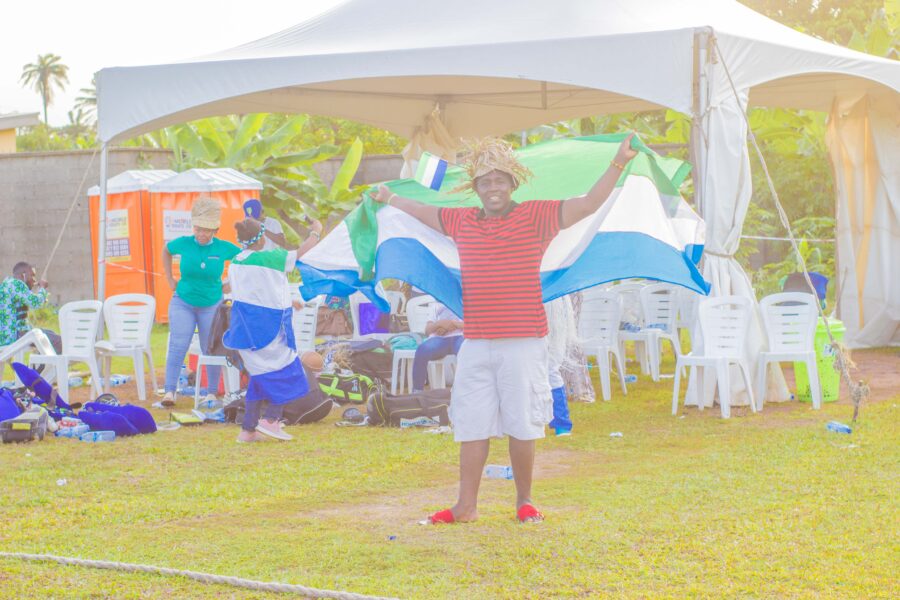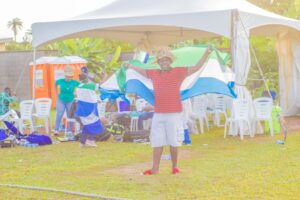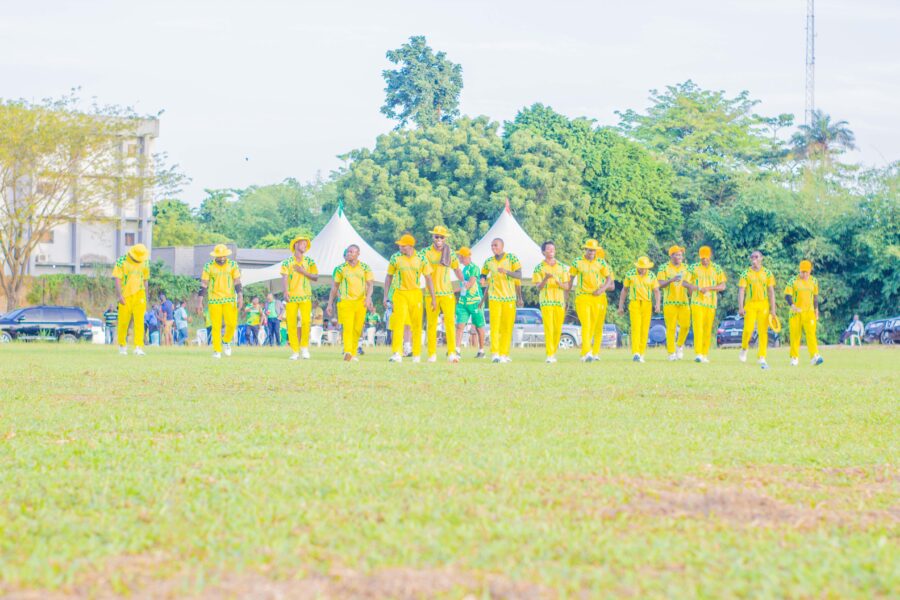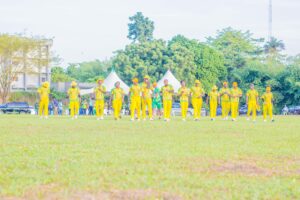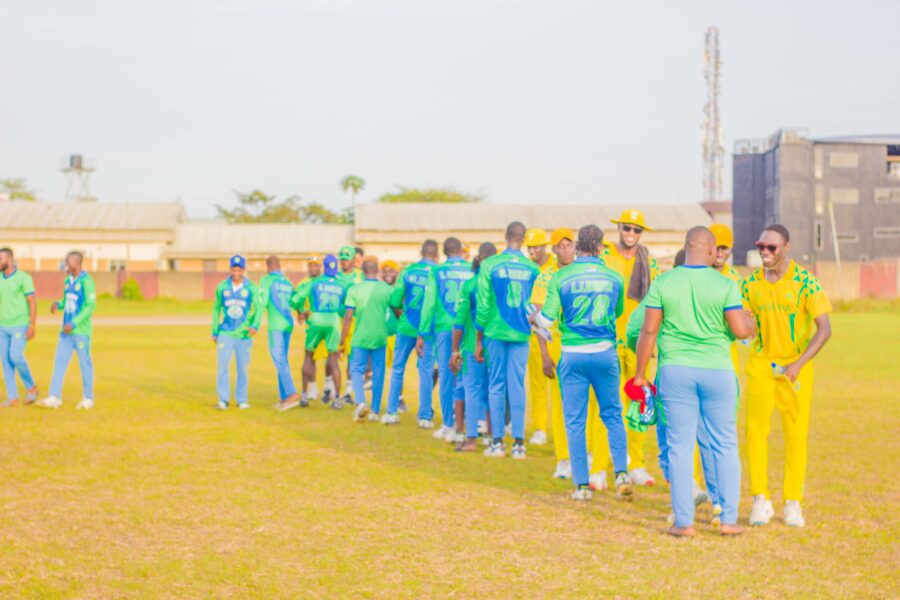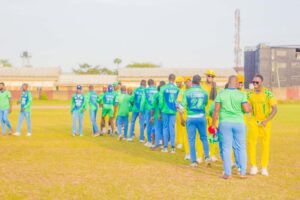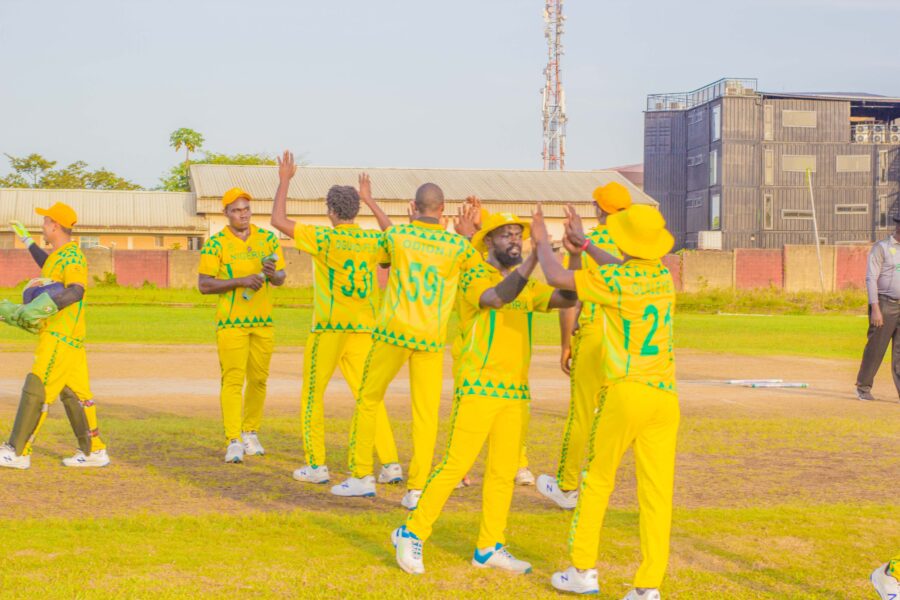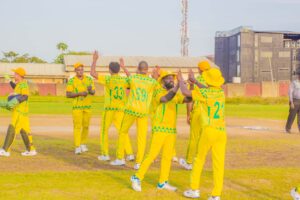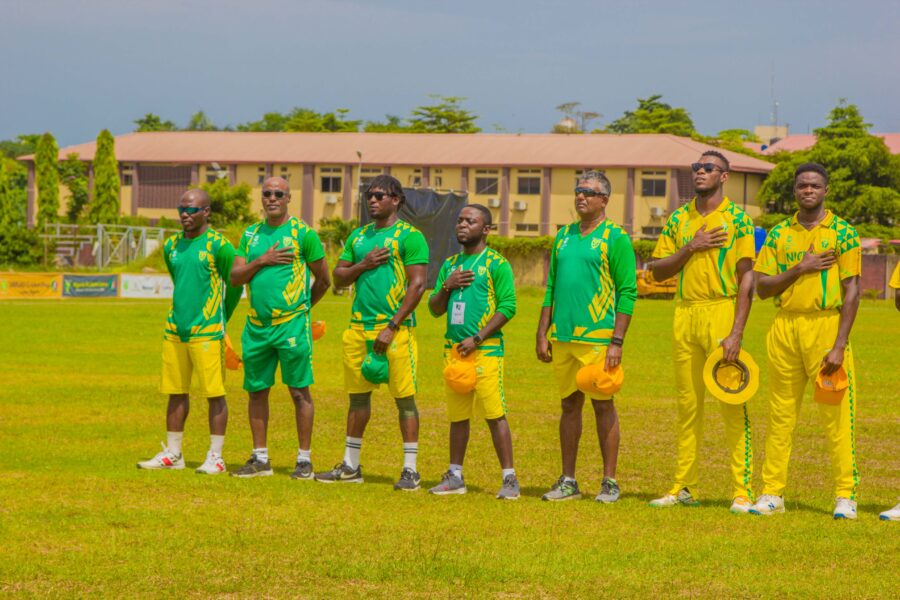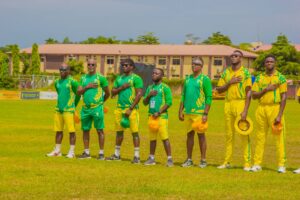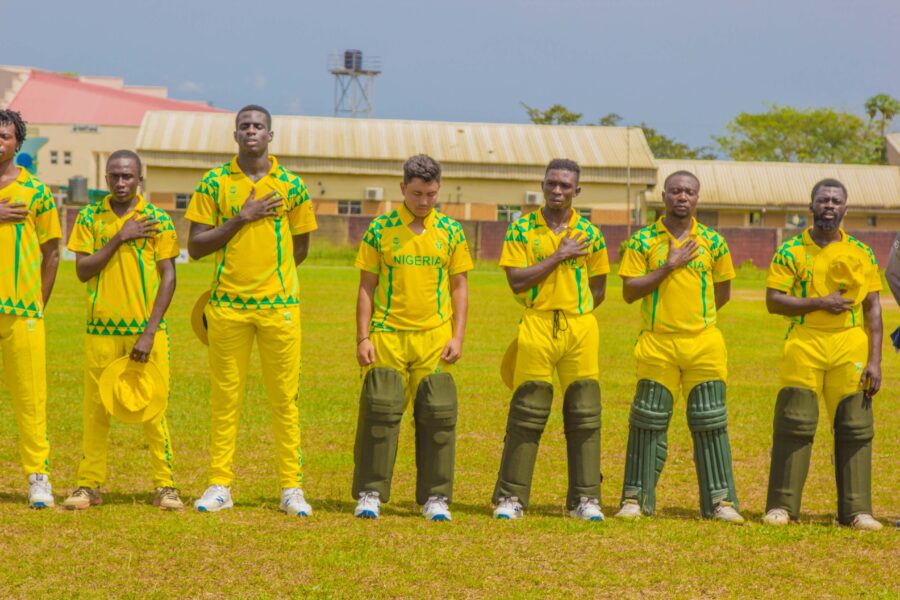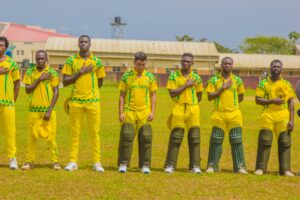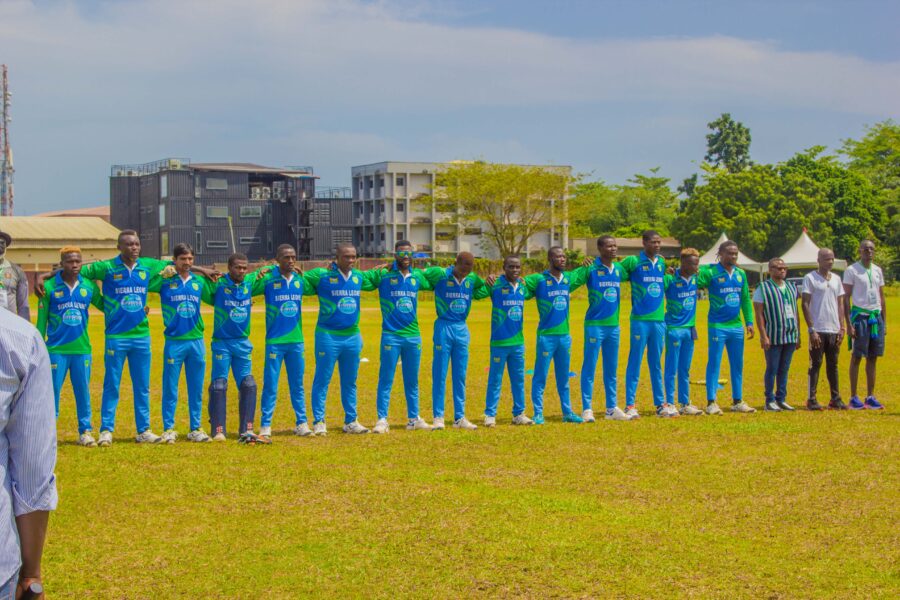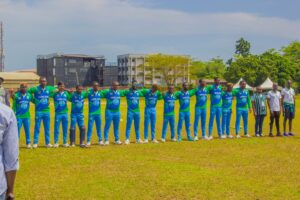 Abass Gbla was the star performer with the ball for Sierra Leone taking 5 wickets, conceding 16 runs in 4 overs.
In the second innings, Sierra Leone like most of the other matches in the tournament, struggled with the bat and once again failed to put up a resistance enough to trouble the bowling onslaught from Nigeria.  There were a few moments of spark coming from John Bagura, George Sesay and Captain Lasana Lamin but again failing to hit the triple figure mark for the 5th time in this series as the finish with 98 runs for the loss of 9 wickets in 20 overs.
John Bangura scored 32 runs off 26 balls, supported by George Sesay with 27 runs off 31 balls and Lasana Lamin with 15 runs off 22 balls as the best bating contribution for Sierra Leone.
Peter Aho led the pack for the Nigeria bowlers with 3 wickets, conceding 12 runs in 4 overs, closely followed by Sylvester Okpe with 2 wickets, conceding 13 runs in 4 overs.
Peter Aho was named player of the match
*Nigeria won by 36 runs.*
*INDIVIDUAL AWARDS*
Best Bowler——————–Peter Aho (Nigeria)
Best Batter———————John Bangura (Sierra Leone)
Most Valuable Player—— Sylvester Okpe (Nigeria)
SERIES RESULT
NIGERIA 5 – 1 SIERRA LEONE
Ends………………………..
*MUSA EHIZOJE BODIE*
*PUBLIC RELATIONS OFFICER (NCF)*