Message from the President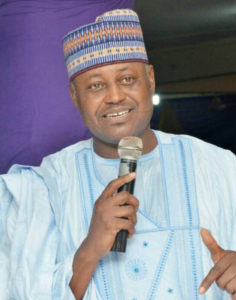 Fellow Cricketers, Stakeholders, and Fans of Nigerian Cricket,
On behalf of the NCF Board, I welcome you to www.nigeriacricket.com.ng
It became necessary to launch this new website to avoid lingering controversies over ownership and control of the former one, www.cricketnigeria.com. My appreciation goes to all the stakeholders who brought their skills and knowledge to the design of our website and it is my hope that it will be used to inform, educate and entertain our fans, the stakeholders and the general public about Nigerian Cricket and the sport in general
My dream is to see Nigeria become a major force in cricket, making it to the world cup and eventually attaining test status. This looks like a fairy tale but dreams are the foundations for plans that form the basis for action and reality. I am reassured by the Chinese adage that a journey of a thousand miles begins with one step. This dream is feasible if we bring in our collective resources and capabilities to fulfill our potentials as a nation.
We must be mindful of the traditional fault lines that have retarded our growth in the game. Our players are brought up on substandard facilities, a major limiting factor to the acquisition of technical and non-technical skills required for top class cricket. A whopping population of over 170 million brings us the same advantage great cricket powers like Australia, India, Pakistan, and Bangladesh have leveraged on for growth. Instead of utilizing its potentials, we very often shoot ourselves in the feet by engaging in divisiveness and politics of exclusivity.
In the next four years, the NCF Board will work hard to accelerate the development of our facilities and ensure that all states of the Federation are carried along. Education programmes will target enhancement of capacities in the areas of coaching, umpiring and facility maintenance. Other areas of priority include high-performance programmes to bring out the best of our players and consistent competitions at age-grade and senior levels for both sexes. Selectors panels made up of seasoned stakeholders have already been empowered to see that only the best players ready to play to win matches for Nigeria are selected. We hope to bring all these to you on the website as they unfold.
Let me conclude by appealing to all stakeholders to bring in our collective resources to help develop the game in Nigeria. If we sincerely want to be among the best in the world, then this is the time for us to come forward make the necessary sacrifice. Hard work and teamwork by all of us will no doubt bring us closer to our targets. I am available to discuss and evaluate all shades of opinion that will help our cricket grow.
God bless Nigeria and God bless Nigeria Cricket Federation.
Professor AY Ukwenya (MBBS, FMCS, FWACS)
President, Nigeria Cricket Federation (NCF)