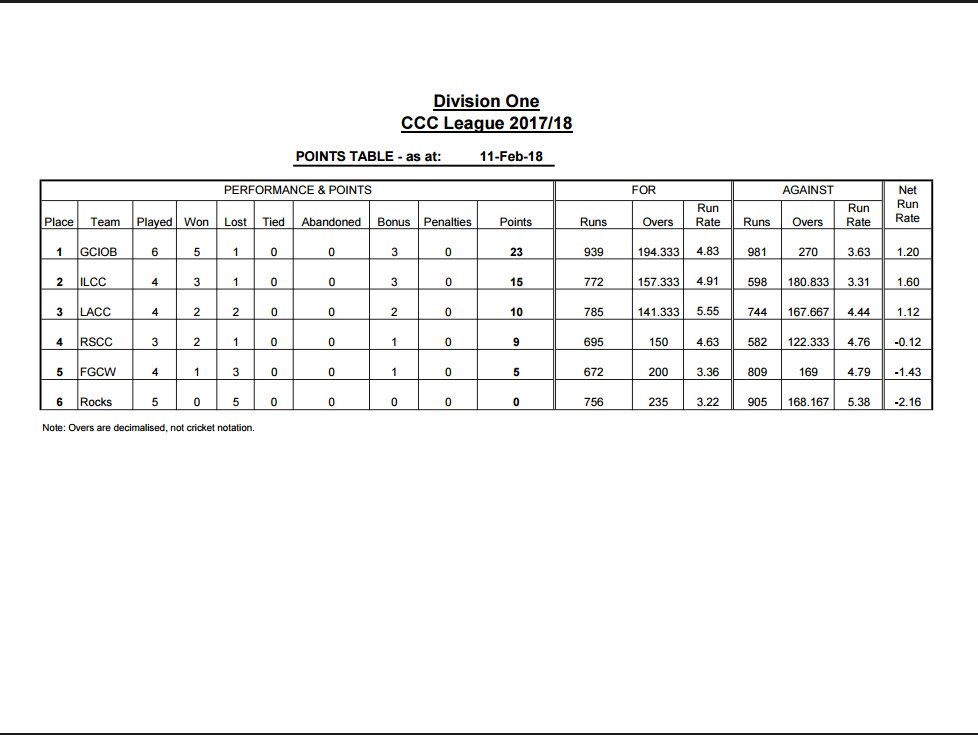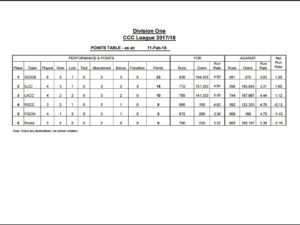 Government College Ibadan OBA CC vs Lagos Asians CC (February 11th 2018)
Heavy rainfall on the day reduced the game to 20 overs.
GCIOBCC won the toss and elected to field first sending in LACC to bat. LACC scored 95 runs for the loss of 7 wickets in 20 overs
In the second innings, GCIOB CC chased down the score to record 99 runs in 17.4 overs.
Government College Ibadan Old Boys CC won by 3 wickets
ROCKS CC VS IBEJU LEKKI CC 1 (February 10th 2018)
Match was reduced to 35overs due to the Lagos Marathon which hindered teams from reaching the venue on time.
Game kicked off at 11.30am as Ibeju Lekki 1 won the toss and elected to bat first scoring 157 runs all out in 28.3 overs.
Ademola Onikoyi top scored for his team hitting a quick 50 runs off 29 balls.
In the second innings, Rocks CC got off to a slow start with wickets dropping in succession before a late 54 runs partnership by the last pair who could only push their team to total of 110 runs all out in 30.2 overs.
Ibeju Lekki CC 1 won by 47 runs