Naija Kids Cricket Nationwide Mass Participation flag-off in Abuja successfully conducted
The Federal Capital territory came alive today as Nigeria Cricket Federation successfully conducted the National flag off for the nationwide Grass root/ mass participation event tagged "Naija Kids Cricket"
This historic event took place at the Government Secondary School Garki, Abuja today with over 250 students in attendance.
The opening address and introduction of the game was done by the General Manager of the Federation Mr. Emeka Igwilo. In the mix of the actions, the children were very excited as the President of the Federation Prof. Yahaya Ukwenya made his grand entrance. The president spoke passionately about the game to the amazement of the children.
Pricewaterhouse coopers (PWC), partners with the Federation on this event were also fully represented by a team led by Tolu Adeleke of the Abuja office of the company.
Speaking to the kids, Mr. Adeleke explained that the motivation behind the partnership with the Federation was because the event was "CHILD CENTERED", understanding that sports is also as a form of education and it is part of the corporate social responsibility of the company to give back positively to the society. Mr. Adeleke further stated that the interest of PWC in the game of Cricket is because of the positive impact the game makes on the total development of the child.
The kids were broken into smaller groups with facilitators in charge to teach and explain the basics of the game.
The President of the Federation and the team from PWC officially presented training equipment to the principal and games mistress of both the Junior and Senior Secondary Schools.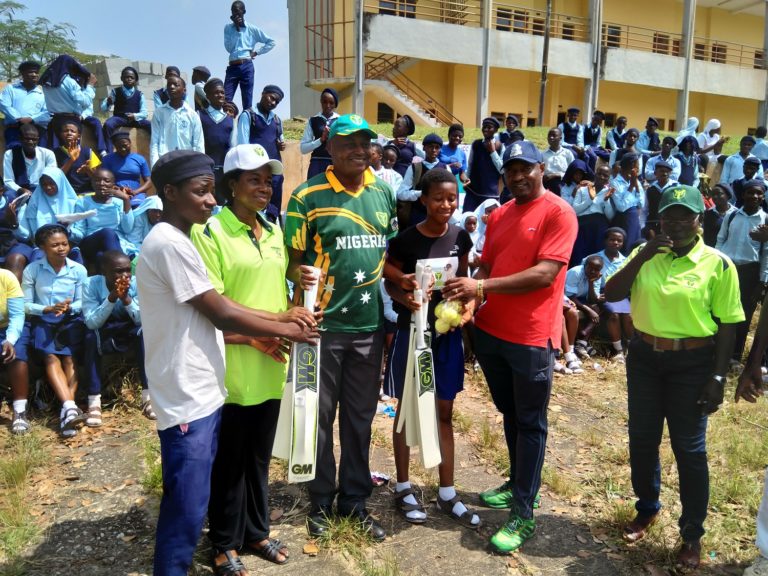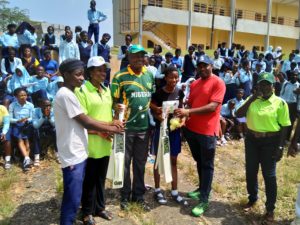 Present at the event was the board member representing the North Central Zone, Mr Dare Aimola and the authorities of the two schools.
A surprise  guest appearance of a former Nigeria International, Mr Thomas Ezeh who  expressed joy that the game of Cricket is gradually spreading in the Federal Capital City of Abuja and its neighboring states
MUSA EHIZOJE BODIE
PUBLIC RELATIONS OFFICER (N.C.F)