The international Cricket Council (ICC) 360 Review team led By Mrs Patricia Kambarami, Regional Development Manager Africa, are currently in Nigeria on a 5 days working visit which is a follow up on the exercise which took place earlier in June this year.
The 360 Review program is a holistic assessment of the level of Cricket in Nigeria and ways the ICC can intervene to improve and sustain the growth and development of the sport.
The team landed in Lagos on Monday 26th November where they met with members of Staff and some stake holders and then proceeded to Abuja on Tuesday where they had a meeting with the Honourable Minister of Youth and Sports Development, Mr. Sunday Dare.
The Nigeria team led by the President Prof. Yahaya Ukwenya introduced the guest from ICC and gave a general overview on the purpose of the meeting.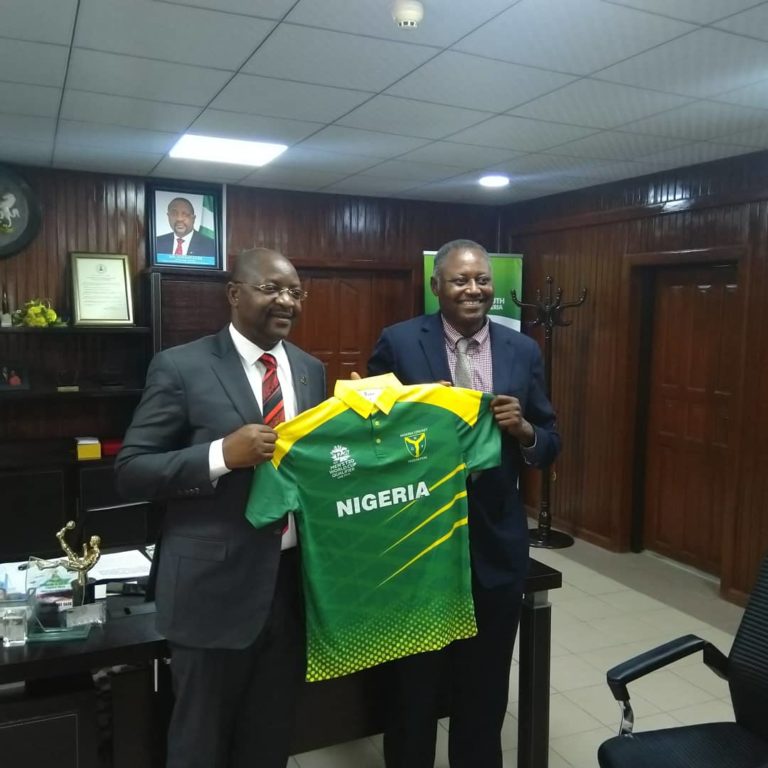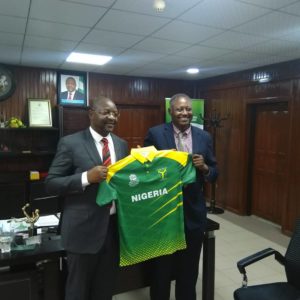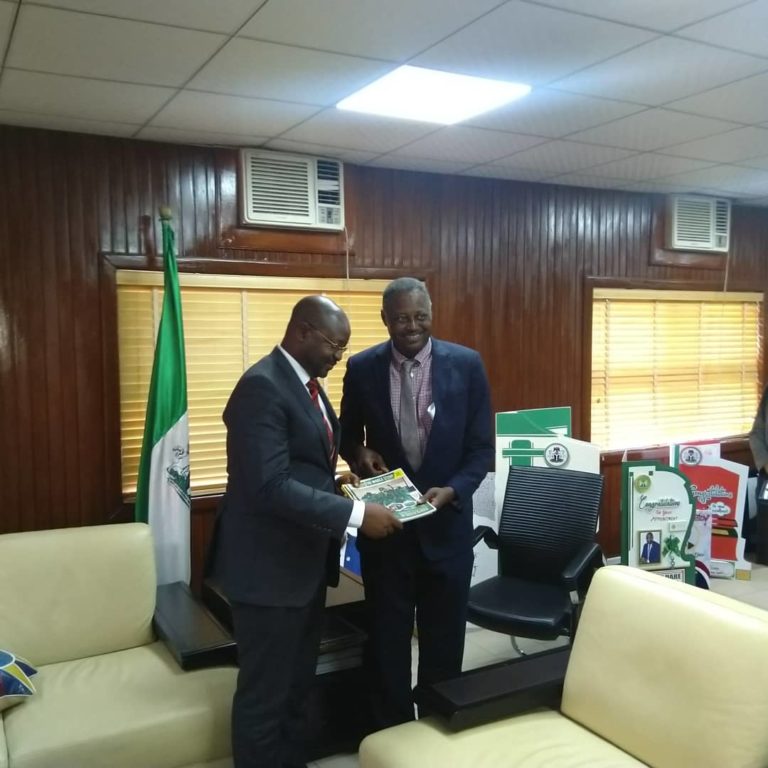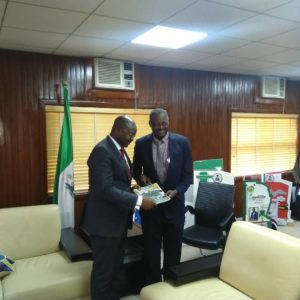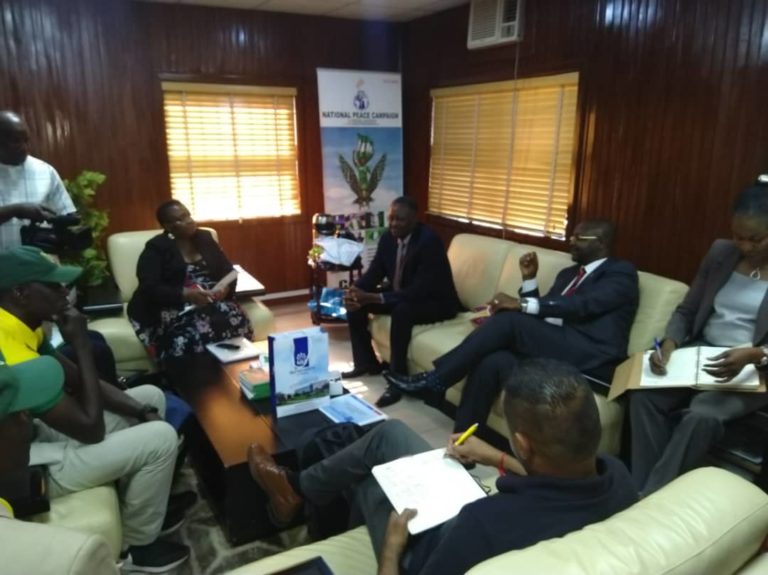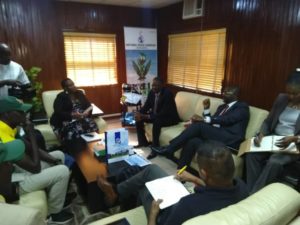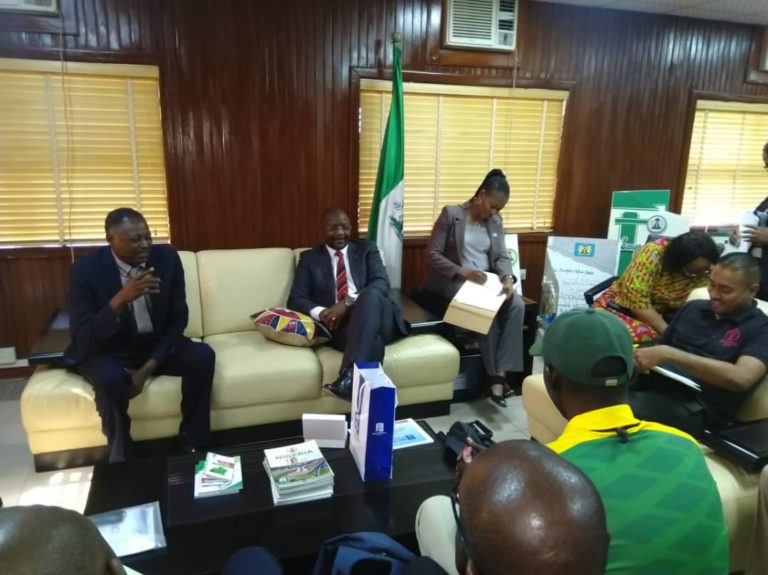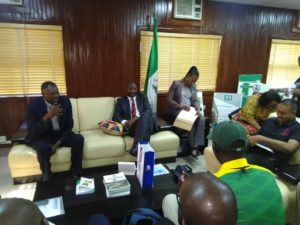 Reacting to the presentation, the Minister thanked the ICC team for their visit and promised that the Ministry will do all within its powers to ensure that the findings of the previous visits will be implemented and also provide adequate support for the World Cup bound U-19 Cricket team.
Patricia Kambarami, emphasize the need to maintain a steady development program from grassroots cricket to senior level with a mandate on Nigeria to provide 1 million new entrants into the sport by 2023.
Others on the ICC team include Kuben Pillay, Finance and Data Officer, ICC Africa, and Justine Lyngialingi, Development Officer, ICC Africa.
Meetings will continue on Wednesday 27th November 2019 with Board Members and Stake holders in the sport.