Anambra State (Boys) and Ebonyi State (Girls) crowned champions of the second edition of the South East Secondary School Cricket Championship FOR OMEZUA OKORO EZI OKORO CUP.
ANAMBRA (BOYS) BEATS IMO (BOYS) TO WIN THE 3RD SOUTH EAST SECONDARY SCHOOL CRICKET CHAMPIONSHIP FOR OMEZUA OKORO EZI OKORO CUP AS EBONYI (GIRLS) BEAT ANAMBRA AND IMO TO WIN IN THE FEMALE CATEGORY.
HIGHLIGHTS:
Host: Government Secondary School, Imo State.
Tournament Date: 12th to 16th May 2021
Sponsor: Well Energy Limited
Participating Teams / States:
Male: Abia, Anambra (winner) Ebonyi, Enugu, Imo
Female: Anambra, Imo, Ebonyi (winner)
Anambra state beat Imo state by 29 runs in the final match in the boys' category of the 3rd South East Secondary Schools Cricket Championship for Omezua Okoro Ezi Okoro Cup.
In the final 7th game in the boys category, Anambra won the toss and elected to bat scoring 94 for 7 in their allotted 20 overs. Ndubudem Elochukwu topped the scores with 30 runs off 41 balls followed by Okeke Damian with 18 off 31 balls.
Imo's Okwara Nelson bowled 4 overs taking 4 wickets conceding just 9 runs.
The second Innings saw Imo put up a fight to win back the trophy they won in the 2018 maiden edition at Government Secondary School Afikpo but they fell short by 29 runs. Anambra's Okeke Damian and Ndubudem Elochukwu got 2 wickets each in their bowling spells conceding just 11 and 12 runs, respectively.
Anambra won the finals by 29 runs – their first-ever win in the championship having lost to Ebonyi state in the finals of the 2019 2nd edition hosted by Boys Secondary School Akunawnaw, Enugu.
Boys Individual Awards:
Most Valuable Player (MVP): Okeke Damian Chjioke (Anambra)
Batsman of the series: Ndubudem Elochukwu (Anambra). Scored a total of 68 runs
Bowler of the series: Okeke Chijioke . D. (Anambra) 10 wickets
Fielder of the series: Anayanwu Chimezie (Imo) 7 dismissals
Most Promising Young Player: Nzubechi Nwakanma (Abia)
In the female category, which in the first edition for the girls, Ebonyi won after defeating both Anambra and Imo state to top the table.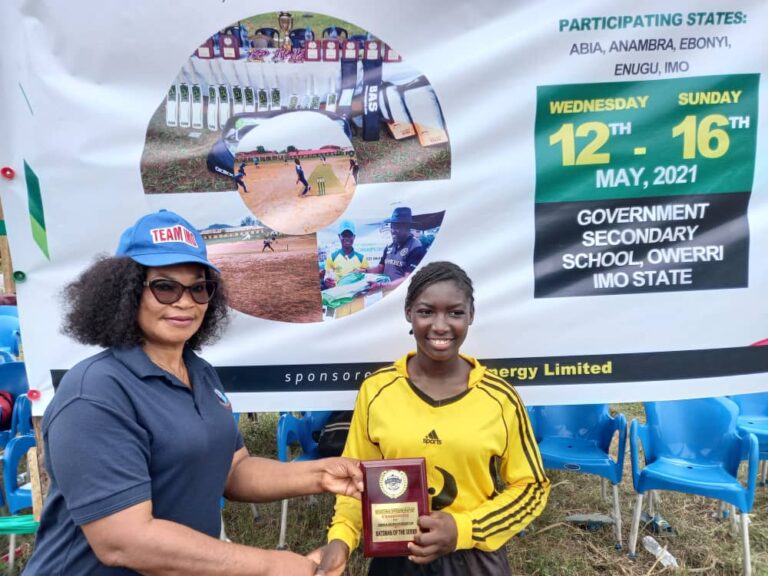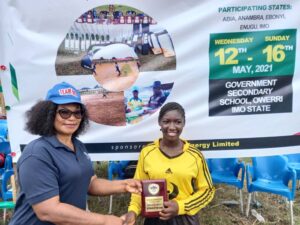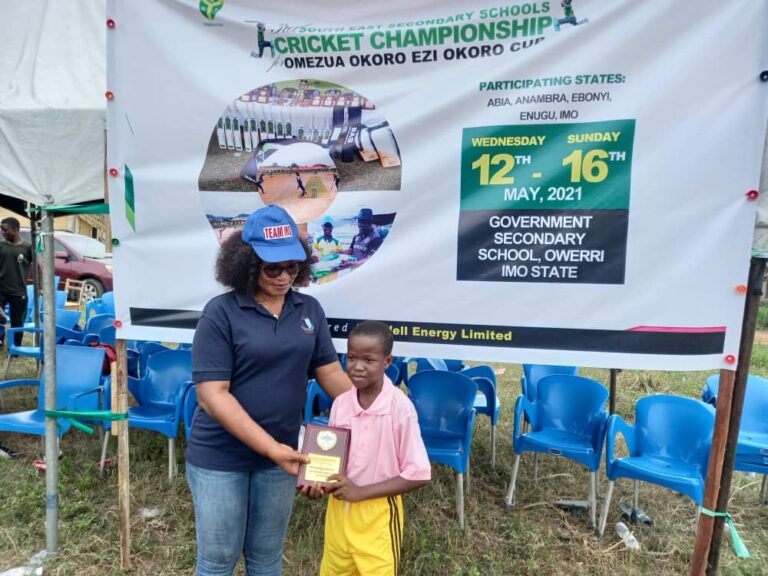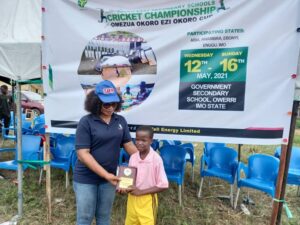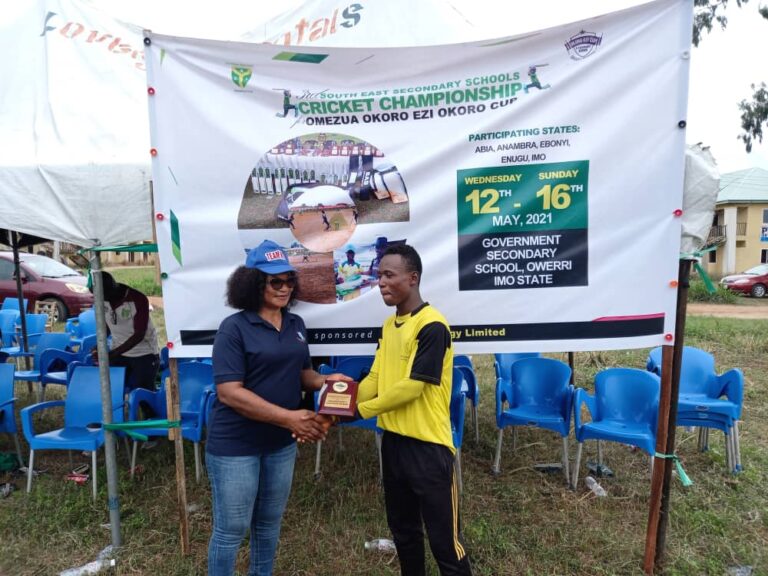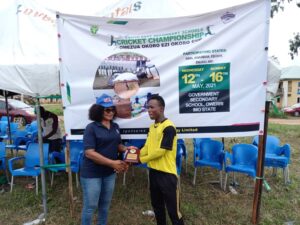 Girls Individual Awards:
MVP: Okpara Faith (Ebonyi)
Batsman of the series: Atueyinwa Chidera (Anambra)
Bowler of the series: Okpara Faith (Ebonyi)
Fielder of the series: Nwaobia Emmanuella (Anambra).