NCF Redeploys/appoints coaches into the various National Team positions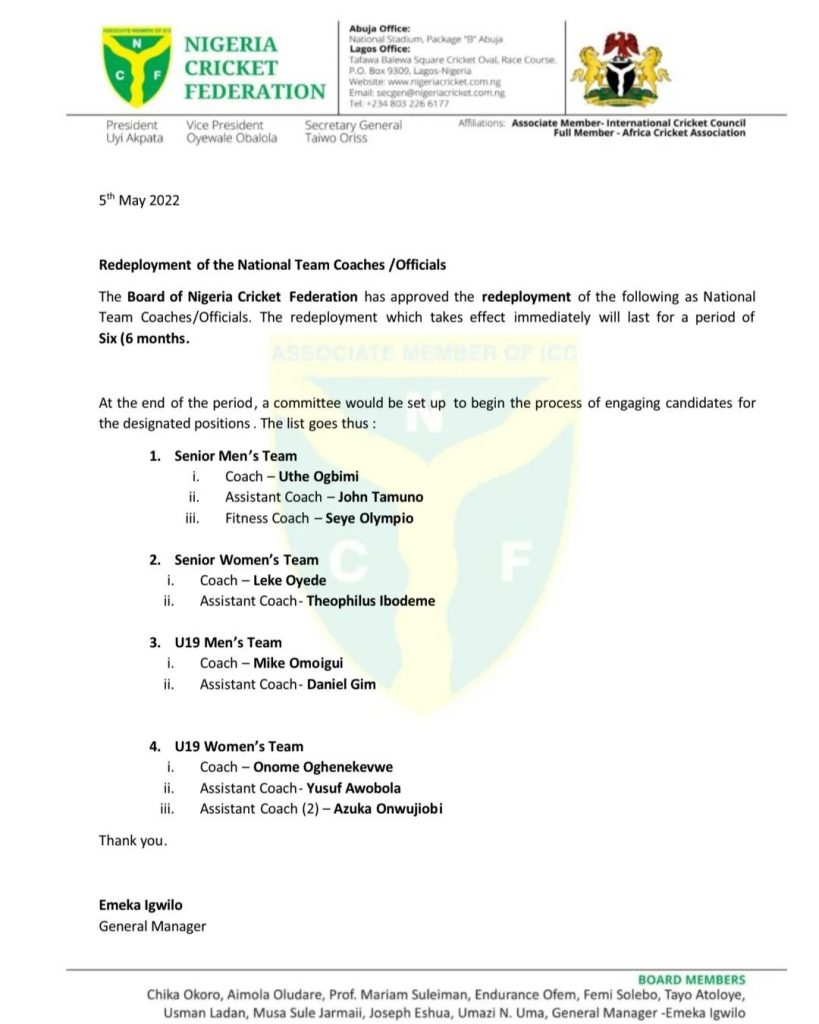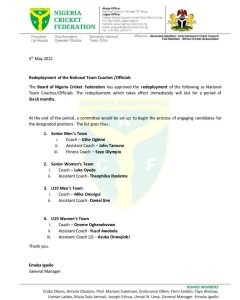 The Nigeria Cricket Federation has redeployed/appointed new coaches into the National team set up of the country in both Male and Female capacity. Following the resignation of Asanka Gurusinha, the Federation have reshuffled the coaching staff to engage an all round indigenous coaches to fill the various position.
Most notable engagement is the appointment of the National Under-19 coaches which sees former National Women Team Manager Obo Omoigui as head coach to be assisted by Daniel Gim.
Uthe Ogbimi, returns as senior Men's Coach to be assisted by Tamuno John Harry while Leke Oyede resumes the role as Senior Women's team coach to be assisted by Ibodeme Theophilus.
Immediate past National Women's Coach, Onome Oghenekevwe wil take up a new role as National Under-19 Women's coach to be assisted by Yusuf Awobola and Azuka Nwojiobi.
All appointments/redeployment is effective immediately and serviced for a period of 6 months…