National Women's team gets batting consultant from Kenya
Nigeria Senior National Women's team AKA Female Yellow Greens get a huge boost as a professional consultant and mentor has been added to the technical crew. The success of the women's team in recent times at international level has generated positive outcomes and the most recent triumph in March 2023 during the NCF Women's international invitational also put Nigeria on the world map with indications that we are ready to compete at the highest level.
Sarah Bhakita Wetoto is a former Kenya International and Vice-Captain, who is one of the most successful Female Cricketers in Africa. With a career spanning over 20 years, Sarah was regarded as one of the most prolific batters the game has ever seen in the continent. With over 15 years coaching experience, Sarah joins the team as a batting consultant and mentor to the female national teams.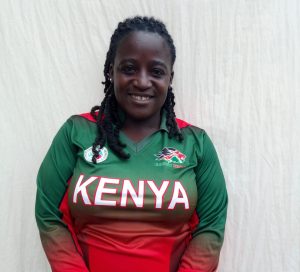 The addition of Wetoto is part of the NCF's Board leadership effort to add technical depth to the team during preparations and tournament proper. According the President of the Federation Mr. Uyi Akpata, ''The addition of Sarah to the technical crew of the Women's team is to share her experience with the ladies and also providing mental and psychological angle to trainings and match executions, as the women prepare for the Kwibuka games in Rwanda later this month, she will very influential on the bench of Nigeria, he said''.
The national women's team is a very crucial aspect in the elite structure of Federation; you may recall that players were signed into professional contracts early this year where monthly salaries will be paid and they represent the country in various tournaments. The Female Yellow Greens are expected to leave the shores of the country on the 9th of June for the 9th edition of the Kwibuka games in Kigali, Rwanda. Nigeria will play against Kenya, Uganda, Botswana and host Rwanda from the 10th – 18th of June 2023.